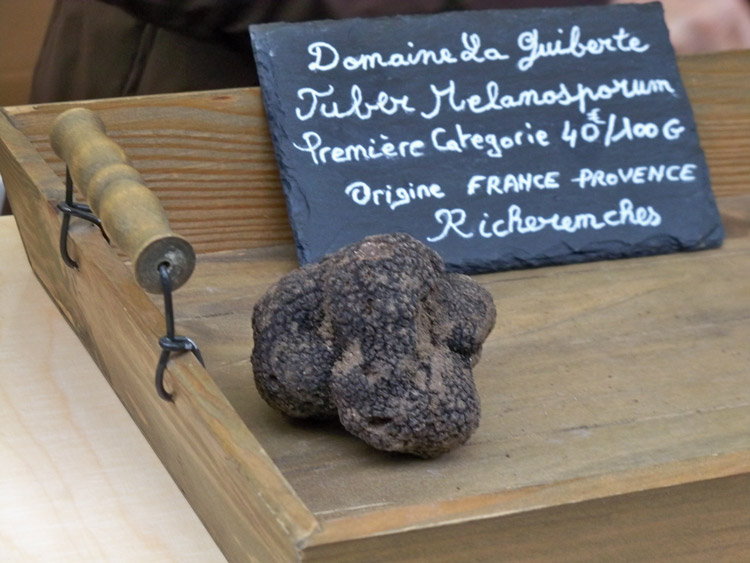 Truffle weekend in Drôme Provençale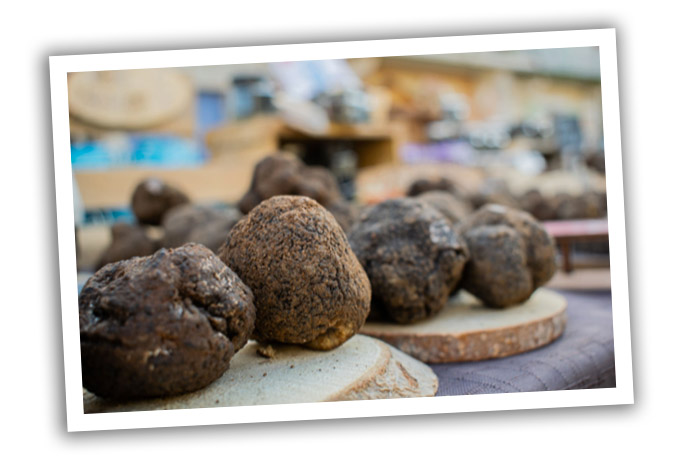 "Truffles are one of the greatest blessings that providence, in its boundless generosity, has deigned to bestow upon gourmands. This tuber, which cannot be classified as either a vegetable or a fruit, is one of the most honorable ingredients of haute cuisine, due to the incomparable flavor it imparts to the animal or vegetable productions with which it is associated. Served separately, it is a dish of the utmost luxury and the one to which the most discerning gourmets give preference for four months of the year."

Grimod de La Reynière
Your Truffle Weekend in Provencal Drôme
Treat yourself to a truffles weekend in Drôme Provençale during a truffle weekend (2 nights) all-inclusive: accommodation, meals, breakfast (excluding drinks) and visits on the theme of truffles and wine. You'll be immersed in a world of exceptional gastronomy.
During this truffle weekend, we will have the pleasure of welcoming you to our farmhouse located in the heart of Provencal Drôme and inviting you to share the delights of truffles in a friendly atmosphere. Our "TRUFFLE DELIGHTS" offer includes 2 nights in a double room, full breakfasts, as well as Friday evening, Saturday lunch, and Saturday evening meals, and fascinating truffle-related visits during the day on Saturday.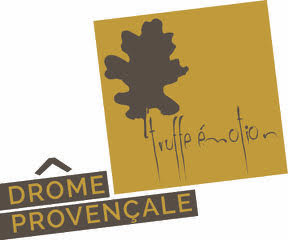 Truffle Discovery near Grignan
Your gastronomic journey will begin on Friday evening with your arrival in the late afternoon. You will be greeted with truffle-infused appetizers before savoring a refined meal that includes an appetizer, a Provençal palate cleanser, a main course, cheese, and dessert. A digestive drink will be offered at the end of each dinner. Our homemade dishes will be enhanced by the black diamond, complemented by carefully selected regional wines presented by Didier.
After a peaceful night and a hearty breakfast on Saturday morning, the adventure continues with a visit to the truffle market in Richerenches. You will explore this lively square, uncovering the secrets of truffle traders, and if you wish, the museum dedicated to this gastronomic treasure. The lunch that follows will be served at Mas du Père Jean with the traditional truffle omelette accompanied by a green salad, a cheese plate, dessert, and coffee, including wine.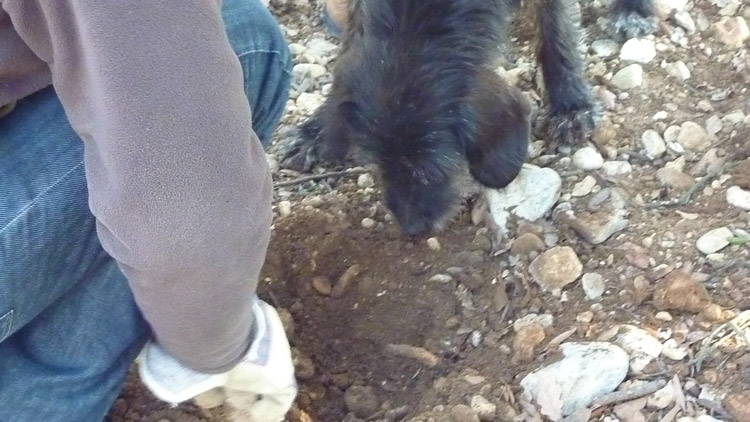 Truffle Producers and Truffle Hunting
In the afternoon, you will discover the world of truffle hunting with a visit to Domaine de Bramarel in Grignan. You will be guided by passionate producers who will unveil the secrets of truffles. A tasting at a vineyard, including a cellar tour and a tasting of their various wines, will enhance this sensory experience.
Saturday evening's dinner will showcase locally sourced products elevated by truffles. And to conclude this truffle weekend beautifully, Sunday morning will begin with a full breakfast, complemented by scrambled eggs with truffles, for an exquisite final touch.
Join us for a truffle weekend in Provencal Drôme, an unforgettable culinary rendezvous.
Truffle Delights in Provencal Drôme
€325 per person from January 6 to March 9, 2024
Dit verblijf omvat 2 overnachtingen in een tweepersoonskamer, uitgebreide ontbijten, evenals maaltijden op vrijdagavond, zaterdagmiddag en zaterdagavond, en activiteiten op zaterdag.
On the program:
Friday:
Saturday:
Full breakfast

Discovery of the Richerenches market, and if you wish, a visit to the Truffle and Wine Museum

Lunch at Mas du Père Jean served at 12:30 PM with truffle omelette, salad, cheese plate, dessert, coffee, and wine included.

At 2:30 PM, discover the truffle hunting profession at Domaine de Bramarel in Grignan with a presentation by the producer.

At 4:30 PM, enjoy a tasting at a vineyard with a tour of their cellar and a tasting of their various wines.

Traditional dinner in the evening featuring local products.
Sunday:
Learn more about the truffle producer
Booking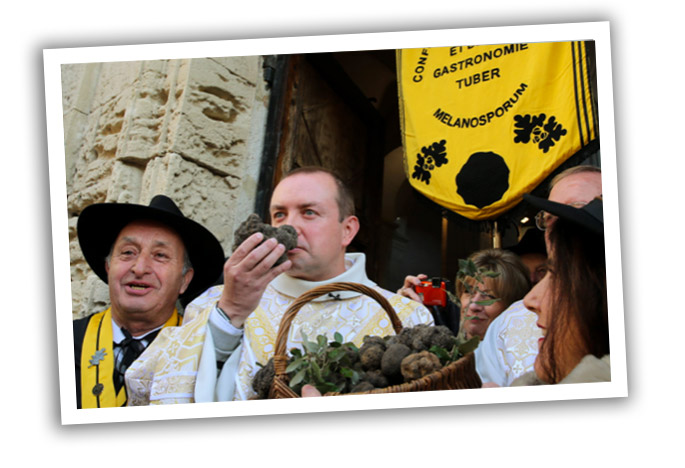 You have questioned the scholars, asking them what this tuber was, and after two thousand years of discussion, the scholars have answered you as on the first day: 'We do not know.' You have questioned the truffle itself, and the truffle has answered you: 'Eat me and adore God.'

Alexandre Dumas